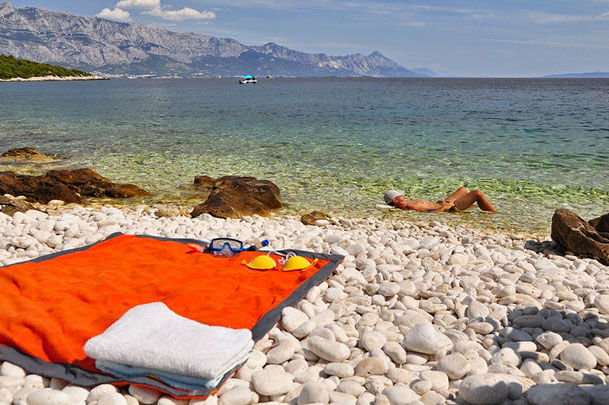 Provide the following information in the contact form, please!
1) specify desired apartment
2) arrival and departure date; check available terms here

3) total number of adults (over 18 years old)
4) total number of youths (age 12-18)
5) total number of kids (age 0-12)
6) age of youths
7) age of the kids

The maximum permissible weight per person in the apartments A1, A2, A3 and Ma is 110 kg. The maximum permissible weight per person in apartment A4 is 100 kg.
1) For the reservation is required to pay 30% of the total cost to our bank account (account details below).
2) Send us a scanned proof of payment via e-mail after the payment is done.
3) We will receive the payment in 3-4 working days after the transaction. 
4) When we receive the payment, we will send you a voucher same day via e-mail.
5) The remaining amount is paid to our bank account three weeks before arrival. 
6) More about payments, cancellation conditions, house rules and deposit find here.
1) Clean and tidy apartment on arrival
2) Dishes and cutlery 
3) Towels for use in the apartment, bed linen and kitchen clothes
4) Water and electricity
5) Sat tv
6) Wi-fi internet
7) Safe (Povlja)
8) Air conditioning
9) Tourist tax
10) Private parking in Povlja
11) Private parking and garage in Makarska
1) Check-in after 15:00 o'clock
2) Check-out by 09:00 o'clock.
1) Shared washing machine 10,00 € per each use
2) Grill service 10,00 € per each use, not later than 19:00 o'clock
3) Earlier check-in from 15:00 or later check-out from 09:00 o'clock by prior arrangement only if there's at least one day off between guests shift at extra charge 20,00 €/each
4) Fresh fish supply and grill service on your request
1) Earlier check-in from 15:00 or later check-out from 09:00 o'clock by prior arrangement only if there's at least one day off between guests shift at extra charge 40,00 €/each
RaiffeisenBank Austria d.d. Zagreb
Domovinskog rata 29b
21000 Split, Croatia
SWIFT: RZBHHR2X
Account holder: Ennio Gracin
IBAN: HR3824840083190036046
Raiffeisen Bank Austria d.d. Zagreb
Domovinskog rata 29b
21000 Split, Croatia
Account holder / Vlasnik računa: Ennio Gracin
IBAN: HR8024840083111179654 
(Reference Nr. / Poziv na broj odobrenja: 99)
At the RBA middle selling rate at the date of payment